Sub-Zero
Oven & Microwave Repair

Expert
Sub Zero
Oven & Microwave Repair Expert

in Seattle
Helping you

with your Oven & Microwave Issue
There is really nothing that could compare to a situation of your microwave or oven that is broken. This is especially true if you have families to feed. This is really a stressful experience that you really need to push yourself and take a deep breath. Calm down and think that there is someone to help you over with your issue. Our team of oven and microwave technicians will be here to help you out. The Sub Zero Oven & Microwave Repair Expert in Seattle will repair your oven and microwave without additional cost. They will also diagnose the issue you have and will help you arrive at the best possible decision. If ever you need to buy one, we will be here to suggest the most informed decision that you will ever need to make.
In any of your issue concerning your oven and microwave, we will be the best choice to handle and manage it well. In the event that the oven breaks down before the busiest season such as Easter, Christmas and Thanksgiving, we will ensure to you that you will not wait until the very last minute. You need to schedule your appointment with us if you are situated at Seattle.
Repair Done
Fast and Quick

by Sub Zero

Oven & Microwave Repair Expert

in Seattle
Since almost all people have their busy schedule, we still ensure that you obtain the best zero oven and microwave repair. If your oven needs a repair fast and quick, call us now and let our repair men do it today.
If you will attempt to do the repair by yourself, without holding the proper training and safety standards, it could really be dangerous. Ovens and microwaves should be attended to by skilled experts and professionals. They are the ones who have the experience and the knowledge to repair them. Our competent experts in Seattle will be your very first option. There is no need to choose for any other company other than us because we have our qualified experts. They will fix and handle your issue on your microwave or oven.
Seattle Sub Zero Repair – The
Best Appliance Repair Authority

in Seattle
Repair Done in Accordance to the
Property Training and Safety Standards
In addition to that, we will also attempt to do the repair in accordance to the safety and proper training standards. Some suggestions will also be provided by our team to help you save more money in the long run. This way, you will avoid calling our company to ask help from the most reliable, most dependable and most qualified repair technicians in the area of Seattle.
Ovens and microwaves operate simply and are easier for our technicians to repair. This is due to the reason that the components are intended for the speed disassembly. Contact our company and our repair men will be here for you for the most affordable sub zero oven and microwave repair available.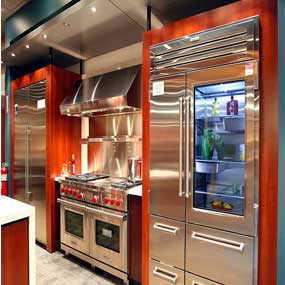 Experts Handling Your Issues Saving you from All
Hassles and Stresses
In any malfunctioning issue of your oven and microwave, let our experts know the problem and handle the issue. We will also assess and resolve the issue and we will ensure you that it is offered at the most affordable pricing.
Save yourself from all the hassles and stresses in diagnosing the oven and the microwave through the help of Sub Zero Oven & Microwave Repair Expert in Seattle! Call us now!